Home
Talk

3
196pages on
this wiki
---
---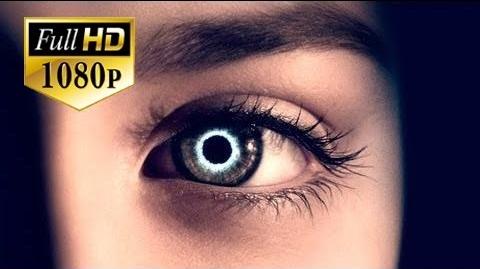 Melanie Stryder is one of few "wild" humans - rebels who have evaded the alien souls that have taken over the Earth. With her younger brother Jamie and the man she loves, Jared Howe, Mel is on the run from souls who hunt down host bodies for use.
Souls are creatures that rely upon host bodies to survive. After insertion, they erase any mental presence of the being there prior and establish a claim over the body and mind. Earth is Wanderer's ninth planet, and Mel is her ninth host body.
Upon waking inside her new body, she is shocked not only by the vividness of human emotions, memories, and senses, but quickly learns that Melanie Stryder is not willing to give up the entirety of her mind. read more...
Comp..
Finish of this sentence of below:
If you were inserted with a soul I would...........
Plus and you get a free edit from me, because I really do want to make one for you.
Thanks for your co-operation. Souls
---
---
What do you like the most?
---
NOTICE: FORUMS HAVE BEEN REACTIVATED!

---
---
---
---
---

---

---
---
PLEASE SEE THESE OTHER WIKI'S

Wanderer is an invading
Soul
who is implanted into
Melanie Stryder's
body by Healer
Fords Deep Waters
Wanderer is highly respected among her kind, because of her experience and bravery. She has lived on eight different planets before coming to Earth, including the
Origin
, while the average is only two. This is why she is named Wanderer, since she never settled on a planet for more than one lifetime.

Because of her excellent credentials, she is selected to be inserted into Melanie's body, which is expected to be a difficult and painful experience. It turns out to be even more distressing, since Melanie's conscience hasn't faded away as it should be. see more........
---

---

Create blog post
Blogs
As from today, the comment section on all pages are disabled for a week due to hardly anyone are using them and for saying that, if you think they should be put on again after three days, please do t…

Read more >

So I have made a page for those Affliates of The Host Series and I would like to have your help to find more affliates of the franchise.

If you want to be the boss of finding those please contact me v…

Read more >

So I have made the wiki look more like The Host and what do you think, do you think it is an improvement or made it worse? 

Read more >
See more >
---
---
Why not help us out? Think that there's an article missing? Type the title in the box below and get started!
---
---
Not sure where to start?
---
Housekeeping Rules
Please do not harass other users or troll.
Feel free to edit, but please keep to confirmed canon.
Feel free to create missing pages,
But don't add any fan-fiction to the main wiki's content (pages) in any way.
---
Templates
Edit a template only if you strongly feel an improvement is necessary.
If there is some resistance to your edit please start a talk page to discuss the change.
Rather edit a template than create a new one when there is already one for a specific type of article.
Otherwise, feel free to create one.
---

Pages

Try to keep them tidy.
Remember to add categories!
---

User Pages
Please be courteous and friendly.
---

Language

English is the language the wiki uses.
No swearing, possibly offensive language or vulgarity.